>
Home
>
Ministries
Health and Healthy Living Resources
3 John 1:2 (NKJV) "Beloved, I pray that you may prosper in all things and be in health, just as your soul prospers."
Introduction
Our Bodies Are the Temple of the Living God
1 Corinthians 6:19 "What? know ye not that your body is the temple of the Holy Ghost which is in you, which ye have of God, and ye are not your own?"
The Bible clearly teaches that our bodies are the temple of the Holy Spirit, the Third Person of the Godhead. That said, we strongly believe in taking good care of our bodies. From the early days of our denomination our people have sought to follow the eight natural remedies that bring good health. We have been blessed in doing so, and are the only "group" that is listed as part of the "blue zone" people who don't live in the same geographic region. Because we have been following a more healthful way of living, on average, our members live as much as ten years longer. On this page we share some of the secrets that God has led us to adopt to enjoy better heath. If you want to read the National Geographic Article where we are mentioned, click on the following link: 
Disclaimer
The information provided on this web page is educational in nature. It is not meant to serve as a substitute for medical diagnosis, counsel, or treatment by a qualified health professional. You can also find helpful information at the Centers for Disease Control.
COVID-19 or the Coronavirus
Introduction
It goes without saying that the Coronavirus (called the COVID-19 virus  by the World Health Organization) has taken the world by storm and paralyzed the planet in ways that we would have never dreamed possible just a little while ago. The virus is here and people are seeking to deal with it. Governments have restricted travel, insisted on social distancing and taken other measures to try to stop the virus in its onslaught. Some people feel the measures are draconian, others are supportive. In the Bible quarantines were imposed for more than one situation, including leprosy. Accordingly trying to stop the contagion of a disease by limiting travel and insisting on social distancing, is not contrary to what the Bible teaches. The measures certainly bring inconvenience and the panic hoarding is not helpful. However, the Bible calls us to obey those in authority to the degree it doesn't cause us to compromise our beliefs or limits our ability to witness for Christ. That said, if we are careful to take care of our bodies as God intends, make sure we are working to keep our immunities in the best shape possible, and praying, we hope to be spared the disease. Recognizing that age and other preconditions diminish the body's ability to fight off such diseases, being a follower of Christ and carefully practicing the best way of healthly living, is not a guarantee that we won't be afflicted. However, all of us should do all we can to seek the best health possible. Accordingly, we offer some resources that we hope will prove helpful. As mentioned earlier, what is shared is not in anyway intended to substitute seeking qualified counsel and treatment by a healthcare professional.
COVID-19 Information
COVID-19 and the Eight Natural Remedies.
We urge you to watch the following video on building up your immunities. In it, Dr. John Clark of Northern Lights Health Education shares ways to build up our immunities, along with other helpful information. 
Click on this Youtube link: COVID-19 (Coronavirus) Is Your Immune System Ready
Pandemic Flu Prevention by John Clark M.D.
This is a write up from Dr. Clark that is excellent on building up immunities to fight off viruses and disease.
John Clark M.D. Video On Treating a Pandemic
Clark was talking about treating a person during the Bird Flu epidemic, but some of the things apply to our time.
John Clark MD on treating the Spanish Influenza
Uchee Pines on COVID-19 Prevention and Treatment
Uchee Pines developed a very helpful page on COVID-19. Information on COVID-19, preventive measures, early treatments, what to do if symptoms persist, recovery are provided, along with a couple of videos by one of their physicians. Click on the following link to find this important page:
Wes Youngberg's Prevention Protocols for COVID-19
Wes Youngberg has put together an excellent page on preventing COVID-19.
Dr. Nedley's Recommendations (Weimar Institute)
Dr. Nedley is the President of Weimar Institute and a highly regarded speaker on the field of lifestyle medicine and other subjects, and shares very practical suggestions on avoiding and dealing with COVID-19.
Longer Interview with Doug Bachelor
Hydrotherapy Treatment Training from Weimar Institute (Forthcoming)
Lessons learned from the 1918 Flu and their applications to COVID-19
This link will take you to a symposium given on Adventist World Radio, in which a panel of mainly physicians talk about the treatments given at that time, more recent research backing it up and practical applications of those lessons for our day. This symposium was mainly for physicians and other healthcare professionals, but anyone was allowed to listen in. It is very practical and very helpful. There are multiple sessions.
Adventist World Radio Symposium on Lessons Learned Part 1: Hydrothermal Therapy
Adventist World Radio Symposium on Lessons Learned Part 2: Urban and Rural Delivery (Ultraviolet Radiation-Sunlight, and Fresh Air)
On this page intended primarily for medical professionals there are more than 50 updates on COVID-19. Described as "Medical Topics Explained Clearly," the page claims there have been 50 million views. MedCram was developed in 2012 by Dr. Roger Seheult and one of his former PA students, Kyle Allred. . Dr. Seheult was one of the panelists in the Adventist World Radio Symposium. MedCram would be good to suggest to your physician friends.
This link takes to you to an Australian site where much information is provided on various forms of hydrotherapy, including the approach taken at the Danish Norwegian Seminary back in 1918-1919, where such good results were attained. The main author of the site worked for quite some time at Bangkok Adventist Hospital in Thailand.
Spanish Influenza Lessons 1918-1919
Historical Documents
Anywhere from 20 to 50 million—some researchers think as much as 100 million—people died as a result of the Spanish influenza. Seventh-day Adventists had remarkable success in treating patients suffering from the Spanish Influenza in the church's sanitariums. The Danish Norwegian Seminary in Minnesota had perfect success with 90 cases. World War I was taking place at the same time. Because of the great need of nurses for the war effort, and the losses attributed to caring for the sick in the United States, there were insufficient nurses available for providing the services needed. As a result, many families were having to provide the care themselves. To meet that need, the church published articles and other resources to instruct families on (1) evaluating the family member who seemed to be suffering from the disease, (2) caring for the family member, (3) feeding the family member, and (4) securing the long-term health of the one who had been sick.
The Spanish Influenza and the Coronavirus are not the same thing, but some of the things done back then may be helpful with what is going on today. At the very least they won't hurt patient. Why is this relevant? In many cases, even when people test positive for the virus, they are told to self-isolate at home but not given any suggestions or direction on what they may or may not do. The resources that follow are approaches that seemed to help in the past and which qualified individuals such as John Clark, M.D., believe can help. 
We have accordingly added a link where you can find Dr. John Clark discussing some of the things that were being done back then, as well as a couple of helpful resources that you can read. We also have the write up on the Seminary where such good results were achieved.
The articles are obviously dated and reflect what was going on in the past, but some of the suggestions may prove helpful with today's situation. Again, these articles do not take the place of the direction given by qualified medical professionals, rather they are simple things that can be easily done at home for the most part, and may be eficacious.
The Danish Norwegian Seminary's Perfect Success With the Spanish Influenza
The little Seminary in Hutchinson, MN that included 180 individuals was afflicted with the Spanish Influenza. 90 or so individuals came down with the dreaded disease. Of the 90 that became sick, not one of them died. It was considered a record for a public institution in the state of Minnesota. Dr. John Clark mentions this seminary in his presentation.
Click on this link to read article with information on the little Seminary
Click on this link to learn about the treatments given at the Seminary
Life and Health Issue on Family Care of Spanish Influenza Patient.
Here you can read an entire issue of Life and Health magazine devoted to family care of influenza patient.
Treatment of Influenza Patient Life and Health Issue
North Pacific Union Gleaner on Family-Based Treatment of Spanish Influenza
This is a shorter article that addresses the same subject as the complete issue above.
North Pacific Union Gleaner Issue
The Spanish Influenza was a Wonderful Witnessing Opportunity
The letter you read as a result of clicking on the link originally was sent to the editor of the Advent Review and Sabbath Herald, and came from a physician who saw God's blessings rest upon the simple treatments that were given to those not of our faith, and rejoiced in the improvements that came as a result. As you will note in the letter, not everyone used the knowledge to bless others.
One of the Greatest Opportunities Letter
Vitamins
Introduction to Vitamins
Vitamins are an important component of healthy living. Having the right amount of vitamins in our system is very important. We will accordingly put links and information that will help you in this regard.
Vitamin D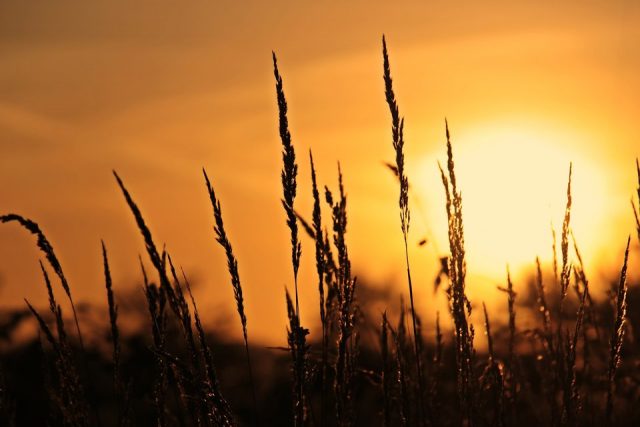 The following article, from Dr. Agatha Thrash MD, deceased now, but formerly of Uchee Pines, highlights the need of Vitamin D, the very real danger of taking too much Vitamin D, and the way to get plenty of Vitamin D without taking supplements. If you want to be sure that you are getting sufficient Vitamin D, you can be tested for this by your physician. Click on the link that follows to read Dr. Thrash's presentation. You can find many more health resources on the same website as this presentation.
A Work in Progress
Needless to say this page is a work in progress. More will be added from time to time.