>
Home
Our Ministries
Adult Sabbath School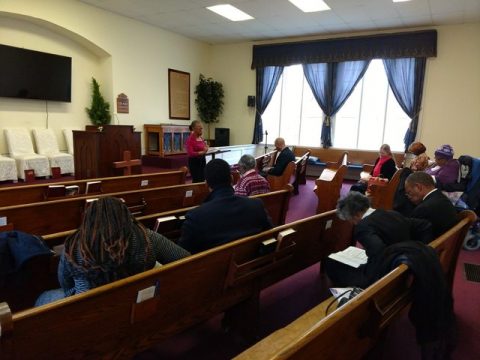 Every Sabbath (Saturday) we meet together at 2:20 PM to study the Bible together. These are rich and meaningful experiences of seeking to understand what the Bible says on any given number of subjects. Click the following link to find further resources for Sabbath School:
Children's Ministry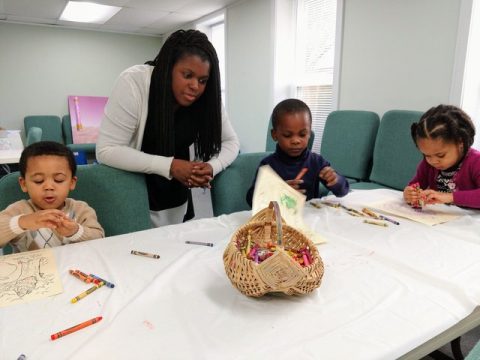 We don't have many children, but we want to make sure that our children know they are valued and appreciated, and accordingly have a special study time just for them. We are also wanting to mentor and grow our young people, and thus allow them to participate up front in our services. Click on the link to find more resources:
Personal Ministries
We like to be involved in our community. We participate in parades, the pastor is part of the pastors' association,we go to local fairs and other gatherings to mingle and find ways to share, etc. 
Van Buren County Fair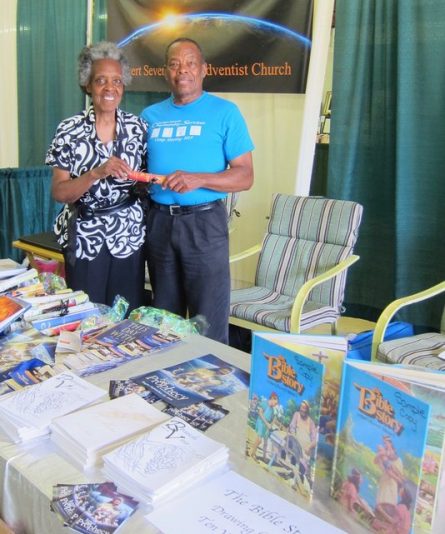 Walking in Community Parades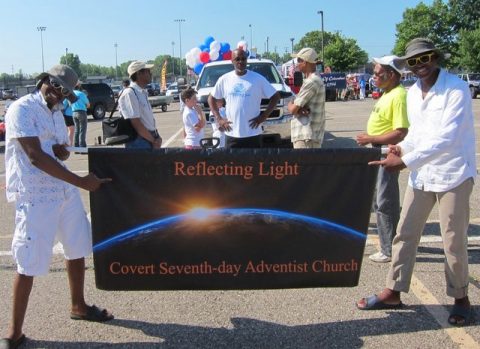 Here we are walking in the South Haven parade. We also have a blessed time sharing resources with the people we pass in the street.
Monday Evening Bible Study
On Monday evenings we like to get together to study the Bible. Because of the COVID-19 Virus we have to do this online, but at least we are studying. We are learning much together and we hope you will join us in seeking blessings from the Word.
Fellowship Meals
Twice a month we share a meal together and enjoy the delicious cooking our ladies (and a few gentlemen) prepare. We think it is some of healthiest food you can find. We think you will like it too. This particular picture is from the breakfast preceding the Prayer and Planning/Training meeting.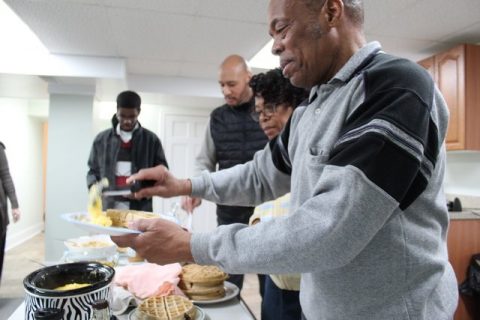 Prayer and Planning/Training Breakfasts
Once per month we try to get together to pray together and prepare together for serving God more effectively. You are welcome to join us if you wish.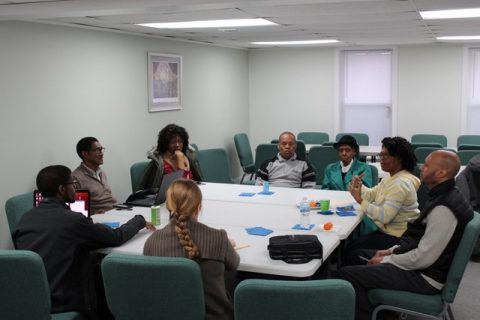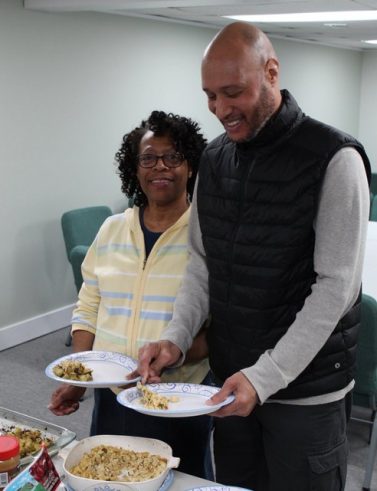 Community Services
Our Community service is available on a "as needed" basis at the current time due to the COVID-19 quarantine. We mainly have clothing.
Health Ministries
Health and Healthy Living Resources
By clicking on the following link you will find written and other resources that will help you achieve better health. Click on the following link for these resources.
Health and Healthy Living Resources
Cooking School
From time to time our ladies organize cooking schools to help our members and friends learn new recipes and techniques for healthy cooking. Because our ladies have been doing plant-based cooking for many years, they have learned many tricks to make healthier food.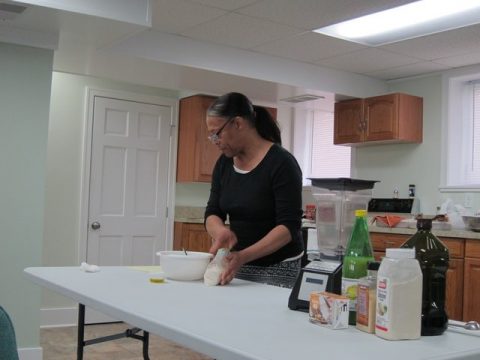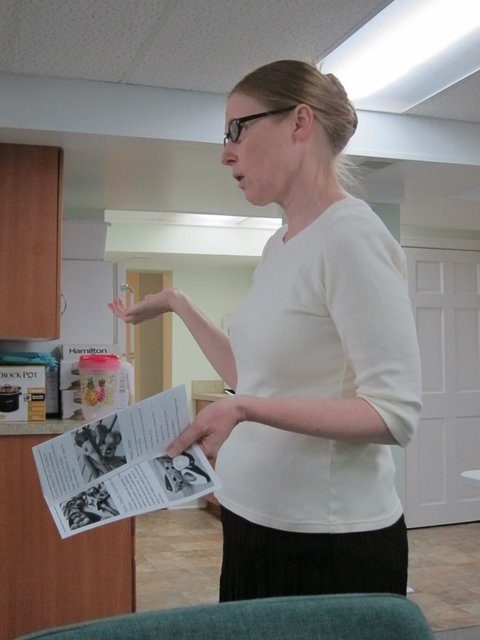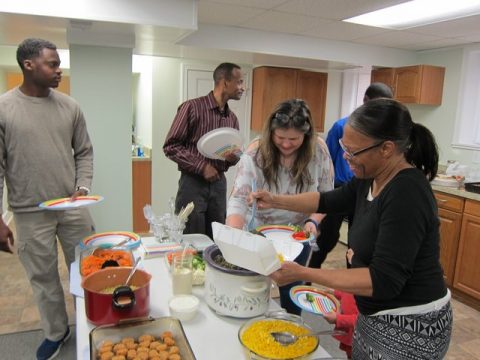 Women's Ministry
Our ladies get together to make a sweet difference in the lives of others. Here, Gail and Rose are preparing baskets to take to people in the community.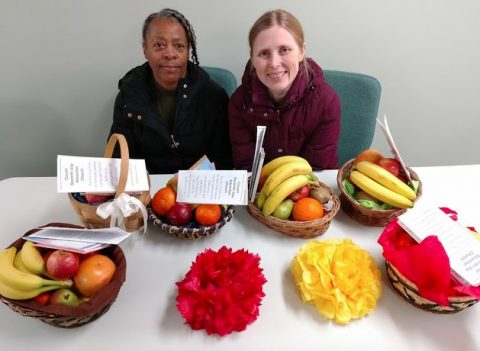 Prayer Ministry
Some of us get on the phone at 7 AM Monday through Friday to seek God's blessings and protection on our lives and those around us.
Special Events
Jesus on Prophecy
Ronald Semil, the second from the left, held this prophecy seminar and it was most appreciated. You can still watch the sessions by clicking on the Jesus on Prophecy Covert link. As a result of this seminar we began our Monday evening Bible Studies